You live and reside in Ghana, and looking to study abroad? Why study abroad in the UK, Canada and the USA? There are several reasons to study abroad. It offers several options and opportunities. Before, you take the leap of faith to start working on how you can study abroad, consider the following:
World-Class Education & Degrees: Probably, you are looking to study for a bachelor's degree, masters or PhD programs, and looking for the best education available. Well, most universities in the UK, Canada and the USA are renowned for some course subjects. You are most likely going to get the requisite training, tuition and curriculum. Also, your degrees will be globally recognized as a result of schooling in international universities.
Get Free Study Abroad in the UK Consulting: WhatsApp/Call US NOW: +44 7745 574163/+233 54 691 8971
Building Networks for Better Future: Studying abroad is one of the faster ways you can build your network for a brighter future. You get to build networks with students in the UK, Canada and the USA as well as other counties. These networks help you get job offers, internships, supports and many others.

Why study abroad in the UK, Canada and the USA-Overseas

Working Abroad after Studying: If you study abroad, you can also work abroad as well. With the help of your network, good degrees and other opportunities, you can start off to live and work abroad after studies. This is not a hard and fast rule, but most people end up working abroad after studying their post-graduate courses/programs.

Why study abroad in the UK, Canada-Work Abroad Opportunities

Change of Environment: If you are fed up with your current environment and educational system and wants something different, studying abroad will be your best choice. It will expose you to learn new things, expose to new culture and also change your environment entirely. This can build your self-esteem and help you become a better person in future.

Change of Environment: Studying Abroad

Scholarships & Affordable Fees: Oftentimes, most international universities offer financial aid and scholarship programs for students looking to study in the UK, Canada and the USA. With the help of scholarships and financial assistance, you can deal with issues relating to tuition, accommodation and course textbooks. This will help gain a better education while also increasing the chances of getting better jobs in the future.

Why study abroad in the UK, Canada-Scholarship Opportunities

Tourism: Studying abroad also exposes you to tour other countries. For instance, when you are schooling in the UK, you can also tour many of the prominent places such as the British Museum, the British Tower, Buckingham Palace, the National Gallery and much more.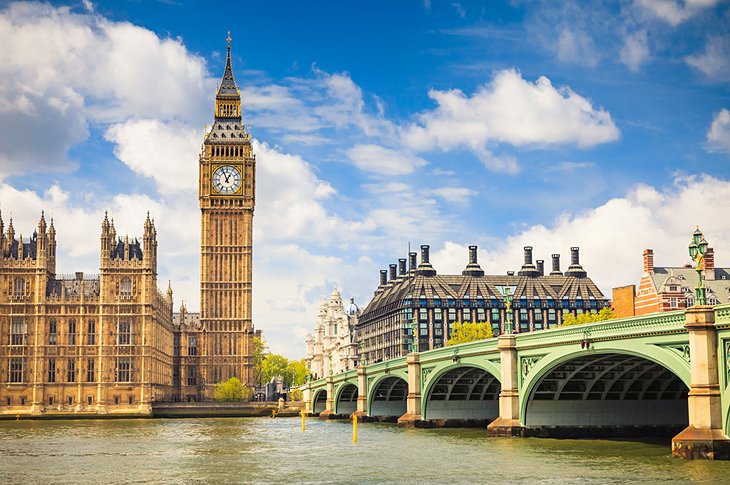 So, your mind is made up. You want to study abroad and looking for the steps or the requirements to help you achieve your goals and dreams. Well, there are some criteria that you need to meet to enable you to study abroad in the UK, Canada and the USA.
Get Free Study Abroad in the UK Consulting: WhatsApp/Call US NOW: +44 7745 574163/+233 54 691 8971
The following are the 11 things to remember:
Choosing Course of Study: This is where you get started. What program do you want to study abroad? Bachelor, Masters or PhD? Then which course do you want to study? The course of study can help you select the best universities abroad to help.

Find Your University Course with Pivot Study Abroad

Choosing the University of Study: Our team at Pivot Consults can help you find the best universities in the UK, Canada and USA based on your course preferences. You want a university that offers scholarship for international students from developing countries like Ghana, Nigeria etc. This can make the financial aid and scholarship application process easier.
Admission Applications: Once you finally decide on the school (s) to attend, the next steps will be getting the international student prospectus/guide. This gives you more details into courses, accommodation, scholarship programs, courses to apply for and much more.
Scholarship Applications: Applying and getting scholarships become easier when you select the right schools with financial aid/scholarship assistance. At Pivot Consult, we help hundreds of students over the last five years to gain scholarships and admissions in the UK, Canada and USA based on the course of study. By selecting the right school with scholarship offers, we can find the right scholarship programs that best meet your needs.
Visa Applications: Once your admission and scholarships have gone through, you need your student visa. Visa application can be tedious, but our team of experts works with embassies to ensure a smooth process. After you get your student visa, you can start planning travel, flight accommodation and others.

University Applications Abroad

Passport Applications: If you already have a passport, there is no need for this process. But if not, you need to get your Ghana Passport if you are a Ghanaian. Your passport is needed in all the processes, from admissions to the visa application. Our team can help renew it when needed.

Biometric Passport – EMBASSY OF GHANA

Entry/Travel Requirements: In every country, there are travel or entry requirements. The school will most likely provide you with the entry requirements for the course of study and also living on the premises. This information should be available to you're a successful admission.

Get Free Study Abroad in the UK Consulting:WhatsApp/Call US NOW:+ 44 7745 574163/+233 54 691 8971

Accommodation Planning: Where are you going to stay or sleep while studying abroad? This is a big issue. Well, that is the reason for scholarships and financial aid. Most universities in the UK, Canada and USA offers accommodation for international students. In the application process, you will get detailed information on that.

Student Accommodation & Housing to Study Abroad: Why Study in the UK, Canada and USA

Health Requirements: Your health condition is very important. Obviously, the school would not admit a student with a contagious disease. During the visa application process, the health requirements prior to the visa will be provided. You might have to do your health assessment test where needed.

Health Alert for Travelling

English Requirements: If you are going to study abroad in the UK, Canada and USA, then an English speaking proficiency is mandatory. You will need to also write other English requirements exams such as TOFEL etc based on your course of study and the university requirements.
Travel/Flight Planning: Once everything is okay, then planning your flight, getting an air ticket and travelling can be on the way. The time for arrival and departure will be provided after booking your flight for travel. Our team at Pivot Consults Ltd can help you with all the process.
Get Free Study Abroad in the UK Consulting : WhatsApp/Call US NOW: +44 7745 574163/+233 54 691 8971